Rural schools are community hubs that bring people together. Public school systems are usually one of the largest, if not the largest, employers in many of our rural communities, and are the reason many small towns still exist. However, in these times of shrinking state budgets, rural capital flights and small town brain drain, public education in rural areas faces ever growing challenges to keep up with adequate amenities and tools of modern learning.
Private support for rural public schools, in the form of school foundations, is a responsive solution to enhance learning opportunities for students in a variety of ways. A thriving and well supported school foundation engages citizens and alumni in the school, facilitates important school partnerships and can provide much needed resources to the school community. Yet starting a school foundation takes vision, commitment and planning.
Southeastern Illinois Community Foundation currently manages funds for three school foundations: Eagle for Life Foundation, Stewardson-Strasburg Education Foundation and Mattoon Foundation for Academic Excellence. The Community Foundation assists the school foundation advisory committees in developing fundraising and marketing strategies and also provides the platform to process contributions and pledges that are tax-deductible. When it comes time to distribute funds to the school, the Community Foundation provides tools and best practices in grant-making.
As a student at Newton Community High School, Mitch Bierman noticed several projects that could improve the appearance and structure of his school. Mitch personally took on painting the locker room and began to wonder how the school district would benefit if everyone in the district took the same initiative. Mitch established the Eagle for Life Foundation in April 2017 as his Jasper CEO business and it was then that these thoughts turned into action.
For Mitch, the decision to partner with the Community Foundation was simple and straightforward. "I thought it was the easiest and most effective way to start Eagle for Life Foundation." 
The Eagle for Life Foundation has two funds: Eagle for Life Improvement Fund, to meet immediate needs of the district; and Eagle for Life Endowment, which acts as a savings account to address future needs. The school district provides a "wish list" of school improvement projects to the Eagle for Life Fund Advisory Committee annually. The Fund Advisory Committee then reviews and selects annual projects and conducts the necessary fundraising. The Eagle for Life Foundation Fund Advisory Committee selected a project for 2017 and kicked off its fundraising efforts in April. In October, Eagle for Life granted $8,000 to Newton Community High School for the purchase of new mats in the gymnasium.
The Stewardson-Strasburg Education Foundation supports educational projects and scholarships for students in the Stewardson-Strasburg school district. Gifts to the fund are used for scholarships, grants for teachers, classroom projects and innovative technology improvements. Like Eagle for Life, Stewardson-Strasburg Education Foundation manages two funds for the benefit of the school district: Stewardson-Strasburg Education Improvement Fund for immediate needs of the school district; and Stewardson-Strasburg Education Endowment, a permanent source of funding for future school projects, grants, and scholarships.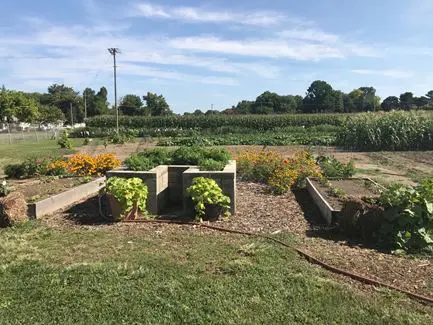 The Mattoon Foundation for Academic Excellence (MFAE) was established in 1994 with funding from Consolidated Communications' Earning for Learning grant. Operating as an un-incorporated entity, MFAE became a component fund of Southeastern Illinois Community Foundation in 2005, rather than applying for independent 501(c)(3) status. MFAE was originally designed to support teachers in Mattoon CUSD #2 beyond the available budget of the school district. MFAE provided classrooms with supplies that were needed in the classroom, but lacked the long-term impact the district was striving to achieve.
In 2017, the Community Foundation convened school administrators, teachers and other community leaders to realign the mission of the fund and its programming to better reflect the school's priority and vision of strengthening the relationships between the school, families and the community. This discussion led to two new grant opportunities: Family Engagement Mini-Grants and Community Engagement Grants. Research has shown that when families, schools and communities partner in promoting learning and healthy development for all children, schools thrive and student outcomes increase.
When schools are adequately supported by local school foundations, students thrive. In turn, students develop a deep-rooted love of their communities that gives them a reason to establish careers and families in their hometowns. That is a win-win for rural communities in southeastern Illinois.