Effingham County Community Foundation has announced the recipients of the 2017 Bill and Jacquelyn Jordan Anderson Youth Fund grants. A total of $4,000 has been awarded to three organizations that serve youth in Effingham County.
Effingham Public Library was awarded $1,800 to implement the "Effingham Chooses Kind" program in conjunction with schools in Effingham to bring the book Wonder by R.J. Palacio to fifth-grade students. Wonder is the story of a ten-year-old boy with both physical and background differences who positively influences those around him. Inspired by the popularity of the book, the staff of the Effingham Public Library want students to read the book and participate in a collaborative art project at the library. "We want to engage our local fifth-graders in a meaningful experience with the hope that they go forth and take any gains with them into their families and throughout the community as a whole," explains Sara Smith, Youth Services Manager at the library.
Immanuel Lutheran Church After School Care received $1,200 to support the program's operating costs, which includes payroll for four staff members as well as insurance costs. The after school program is free and available to students from kindergarten to sixth grade who attend Altamont Grade School and Altamont Lutheran Interparish School. The program is currently in its ninth year of operation and has a daily attendance range of 75 students.
Effingham Art Guild was awarded $1,000 for the Jacky Anderson Scholarship, which annually provides a scholarship to a student residing in Effingham County pursuing a major in fine arts.
The Community Foundation is also pleased to announce the recipients of the 2017 Anderson Visual Arts Fund grants. This year, $4,000 was awarded to four organizations in Effingham County in support of their visual arts programs.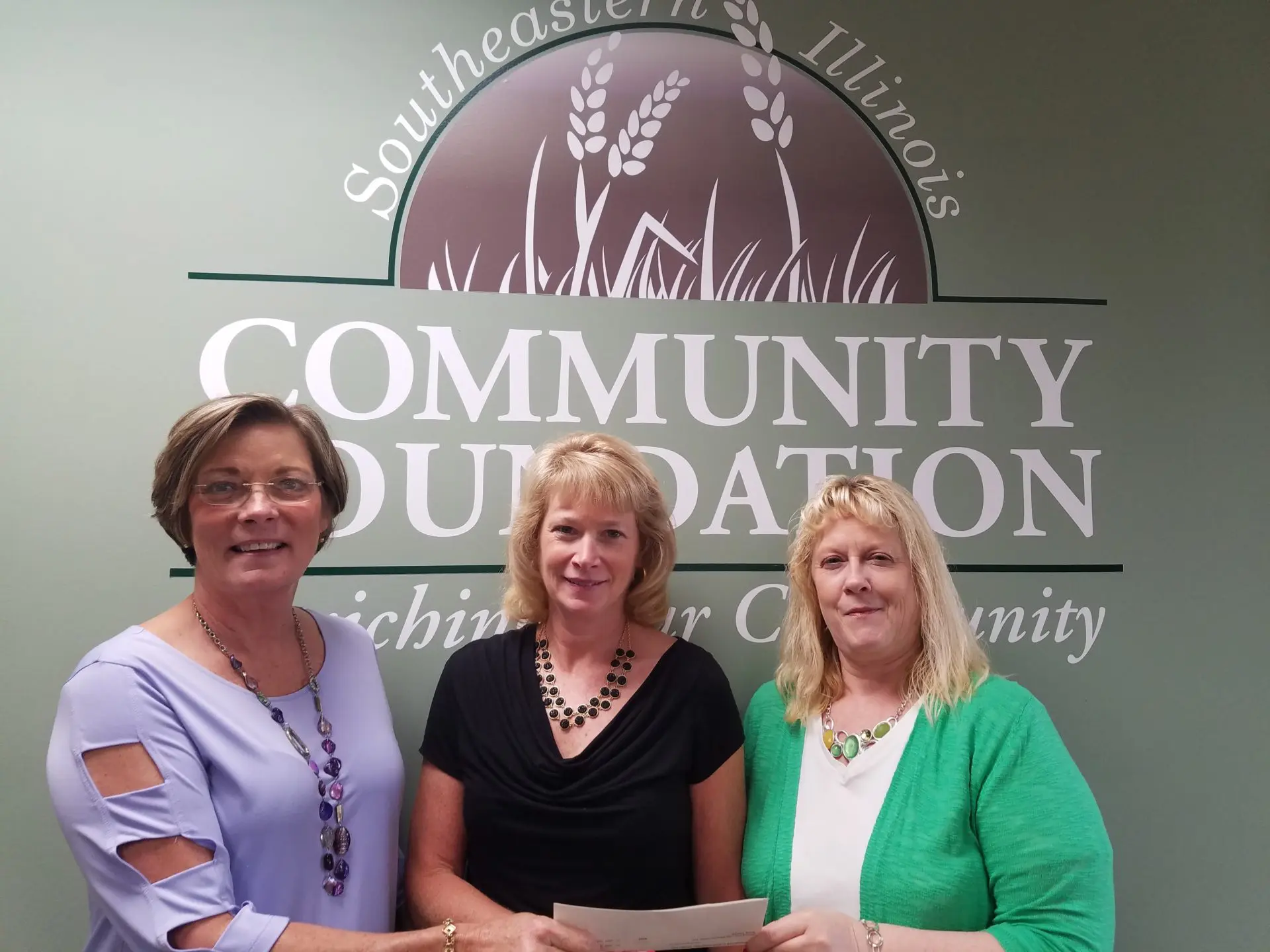 A $2,000 grant was awarded to the Effingham Artisan Fair to cover program expenses. The fair creates a free opportunity for the community to connect with regional and local artists and to enjoy the festival atmosphere that the fair brings to Downtown Effingham.
The Effingham Child Development Center has received a $1,250 to implement visual art activities to correlate with its school curriculum. This grant will cover expenses for new materials and will impact 95 children six weeks old through age five.
Effingham Art Guild received a $750 grant in support of the annual Children's Art Show. Approximately 350-450 entries are received and all schools in Effingham County are encouraged to have their students participate. The Children's Art Show gives students a place to display their work and show their talent to the community. The children participating range from preschool age to seniors in high school.
As renowned local artists, Bill and Jacquelyn Jordan Anderson were committed to the promotion of the fine arts and deeply involved in the development of community programs like these designed to benefit youth in Effingham County. They felt the future of a community depended on the strength of its youth and their ability to express themselves creatively.