(Above) Taneya Higginbotham, Developer of the RealiTEA Project.
Southeastern Illinois Community Foundation recently announced the Friends of The Mattoon Public Library and Big Brothers Big Sisters of Mid-Illinois as the 2020 grant recipients of the Coles County Peace and Justice Fund.
RealiTEA is a long-term project that will hold activities to address the 'tea" or the realities of social injustice, racial discrimination, red tape, and equity disparity, and more. The Friends of the Mattoon Library is serving as the fiscal sponsor for the RealiTEA project.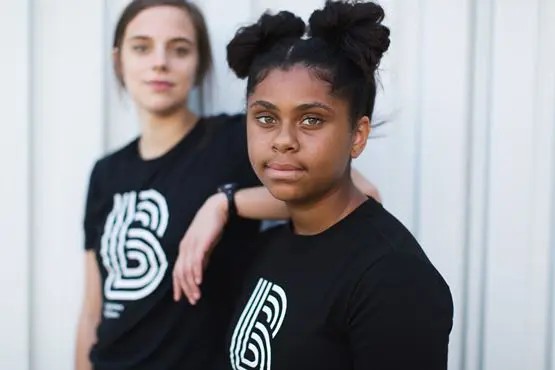 (Above) Big Sister Rebecca and Little Sister Kaylin.
Big Brothers Big Sisters' mission is to create and support one-to-one mentoring relationships that ignite our youth's biggest possible future. With the support, BBBS of Mid-Illinois will receive from the Coles County Peace and Justice Fund. Stacey Rios states, "We hope to educate, inspire and empower our youth, staff, board members, and volunteers. Help our youth understand how to deal with DEI topics and issues appropriately. We want to empower them to understand how they can get involved in change and hopefully show them how to inspire and empower others as well."
The Coles County Peace and Justice Fund is a fund of the Southeastern Illinois Community Foundation. It provides grants for projects in Coles County for programs and activities that encourage mutual trust and promote cross-cultural understanding of social justice and human rights, religious tolerance, and environmental protection.